Aidapt Bendable Cutlery Set VM914
AIDAPT BENDABLE CUTLERY SET VM914
This Bendable cutlery set contains a bendable spoon and bendable fork and a rocker knife, and also a utensil strap. The bendable spook and fork and rocker knife all have a fixed loop at the end of the thick, soft handle, through which the utensil strap can be passed to secure the dining aid utensil to the user's hand.
This set contains a bendable spoon, a bendable fork, a rocker knife and a utensil strap
Dishwasher safe up to 70 degrees
Ideal for people with a limited grip
Depth (mm): 30
Height (mm): 210
Width (mm): 80
Product Dimensions (mm): 210x80x30
Net weight (kg): 0.26
Colour: Black Handle, Metal Head
---
Shipping on the Cutlery set Australia wide is $10.00 or you can pick up from our mobility centre in Hornsby NSW.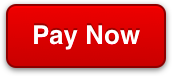 Product Code: VM914
Price: $70.00