Aidapt Rocker Knife VM912
Aidapt Soft Grip Rocker Knife VM912

Aidapt Soft Grip Rocker Knife features a wide, soft cushion grip, along with a specially shaped blade to cut with a rocking motion. These features make eating much easier for those with limited hand or arm movement, while the base has a loop, through which a securing utensil strap can be passed.
Large soft cushion grip, ideal for people with limited grip
Rounded knife blade utilizes a rocking motion for easy cutting
Dishwasher safe up to 70 degrees
Features a loop to attach a utensil strap
Colour: Black Handle, Stainless Steel blade
Blister packed as shown
Shipping on the Rocker Knife Australia wide is $10.00 or you can pick up from our mobility centre in Hornsby NSW.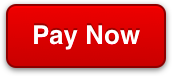 Product Code: VM912
Price: $15.00