EZ Door Knob Grips
EZ Door Knob Grips are an economical solution to slippery smooth round and awkward doorknobs. They are ideal for people with arthritis, young children, and senior citizens who may have trouble gripping the door handle. Its comes in a pack of 2, and are a great alternative to spending hundreds of dollars in door-lever replacements.
Features & Specification
Open doors effortlessly
Lower cost than a door-lever replacement
Fits most doorknobs
Includes glow-in-the-dark inserts for night time visibility
Anti-bacterial material
Stretches over door knob
Keyhole is accessible
Approx Dimensions of Product: 76 mm x 51 mm, 41 mm Diameter
On Line ordering
Postage with tracking on this item is $10.00 Australia only.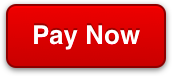 ---
This item is available to view and pick up at our factory warehouse in Hornsby NSW
If you have any questions and want to know more please contact us on 02 94824893 or via the yellow button below.
Product Code: HM-33003
Price: $29.95