Rollator Walking Frame Cane Holder
Walking Stick or Cane Holder for Walkers and Rollators.
A walking stick cane holder that fits seat walkers & rollators. It consists of a lower cup that attaches to the frame and the top snap in section.. Once fitted, the cane or stick snaps into place or can be removed in a few seconds.
This holder is supplied with an Allan key to attach it to your frame.
Fits tubing diameter upper and lower of 1″ or 25-26 mm
This holder has the advantage of having an extended top mount. (see photo)
Shipping $10.00 Australia Wide. Total cost with shipping $35.00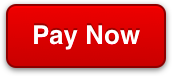 This item can be picked up at our factory warehouse in Hornsby NSW or we can provide delivery Australia wide.
If you are interested in this product and want to know more, please contact us via the button below or call 02 94824893.
Price: $25.00