Rollator Hand Brake Levers
A pair of replacement Rollator Hand Brake Levers including the cable to suit a variety of Rollators and Seat Walkers. Code RX-WCC280
Handle bar diameter 22mm or 7/8″
Sheath length 90cm
Cable length 100cm
This Walker Hand Brake Lever set. RX-WCC280 is sold as a set and won't be separated.
Post & Handling on the RX-WCC280 is $15.00, Click this red "Pay Now" button below to purchase with your card the RX-WCC280 with cables delivered.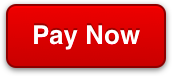 These items are available to view and pick up at our factory warehouse in Hornsby NSW or we can provide shipping Australia wide. We also offer a fitting service if you bring in your rollator.
If you are interested in this product and want to know more, please contact us via the button below or call 02 94824893.
Price: $59.00