Reflective Walking Cane Holder HM-52004
A reflective walking cane holder which enables the user to quickly store a walking cane to the edge of a table, chair or even a filing cabinet, on the edge of any horizontal surface, spring shuts flat when not in use, it is suitable for 16-19mm diameter walking canes
Shipping Australia wide is $12.00, click the PAY NOW button below to purchase 1 unit by credit/debit card.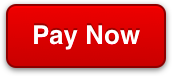 If you want to order more than one unit, do not click the pay now button above, please contact this office to pay over the phone as I can fit several units in the same bag for no extra postage cost.
This item is available to view and pick up at our factory warehouse in Hornsby NSW or we can provide shipping Australia wide. Please contact us for a shipping quote.
If you are interested in this product and want to know more. Contact us via the button below or call 02 94824893.
Product Code: HM-52004
Price: $15.00